2h 9min. // In the early 1900s, the Nolans, a poor working-class family who lives in Brooklyn tries to find a way to scape from poverty.
Directed by: Elia Kazan
Writing Credits: Tess Slesinger (screenplay), Frank Davis (screenplay) and Betty Smith (novel)
Starring: Dorothy McGuire (as Katie Nolan), Joan Blondell (as Aunt Sissy), James Dunn (as Johnny Nolan), Lloyd Nolan (as Officer McShane), James Gleason (as McGarrity) and Ted Donaldson (as Neeley Nolan)
*********************
Awards:
WON. National Board of Review, USA 1945. Top Ten Films. 
WON. National Film Preservation Board, USA 2010.

WON. Academy Awards, USA 1946. Best Actor in a Supporting Role. James Dunn
NOMINATED. Academy Awards, USA 1946. Best Writing, Screenplay. Tess Slesinger, Frank Davis
Photo Gallery: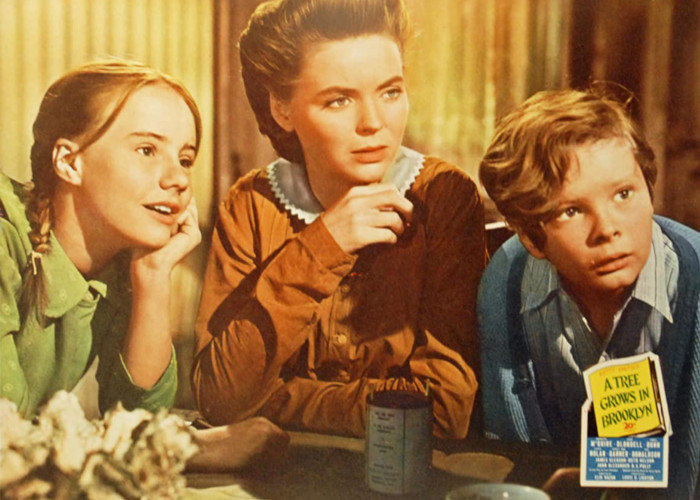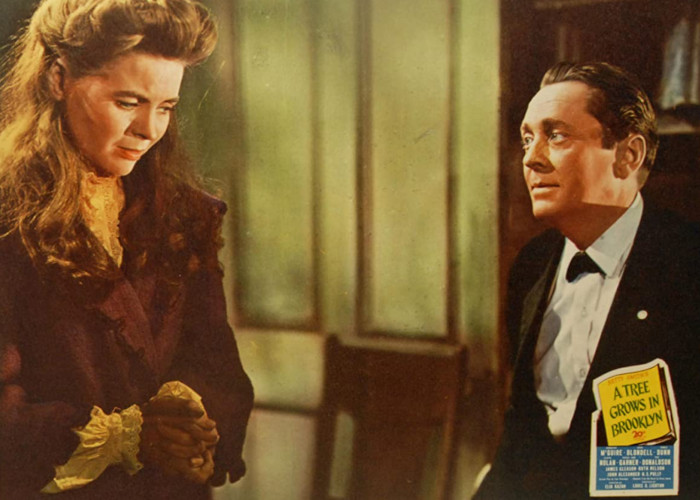 Enjoy The Movie!