1h. 44min. //  Seven guests, a newly hired personal secretary and two staff are gathered on an isolated island by an absent host and someone begins killing them off one by one. They work together to determine who is the killer?
Directed by: René Clair
Writing Credits: Agatha Christie (novel), Dudley Nichols (screenplay)
Starring: Barry Fitzgerald (as Judge Francis J. Quincannon), Walter Huston (as Dr. Edward G. Armstrong), Louis Hayward (as Philip Lombard), Roland Young (as Detective William Henry Bloor), June Duprez (as Vera Claythorne), Mischa Auer (as Prince Nikita Starloff), C. Aubrey Smith (as Gen. Sir John Mandrake), Judith Anderson (as Emily Brent) and Richard Haydn (as Thomas Rogers).
*********************
Awards:
WON. Locarno International Film Festival 1946. Best Film. René Clair.
Photo Gallery: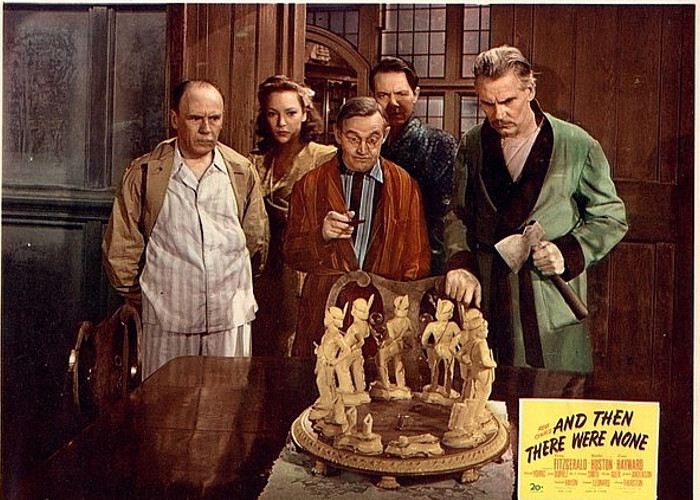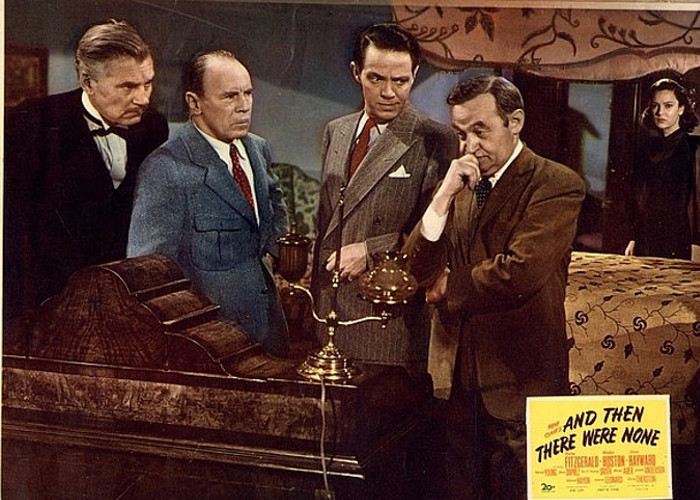 Enjoy The Movie!