2h 15min. // Matt Masters, the owner of a Wild West Circus decides to take his show to Europe, while he searches for Lili, the mother of his adopted daughter, who disappeared years before.
Directed by: Henry Hathaway
Writing Credits: Ben Hecht (screenplay), Julian Zimet (screenplay), James Edward Grant (screenplay), Bernard Gordon (story), Nicholas Ray (story)
Starring: John Wayne (as Matt Masters), Claudia Cardinale (as Toni Alfredo), Rita Hayworth (as Lili Alfredo), Lloyd Nolan (as Cap Carson), Richard Conte (as Aldo Alfredo) and John Smith (as Steve McCabe)
*********************
Awards:
WON. Golden Globes, USA 1965. Best Song. Dimitri Tiomkin (music), Ned Washington (lyrics) Song: "Circus World."
NOMINATED. Golden Globes, USA 1965. Best Actress – Drama. Rita Hayworth.
NOMINATED. Laurel Awards 1965. Action Performance. John Wayne.
Photo Gallery: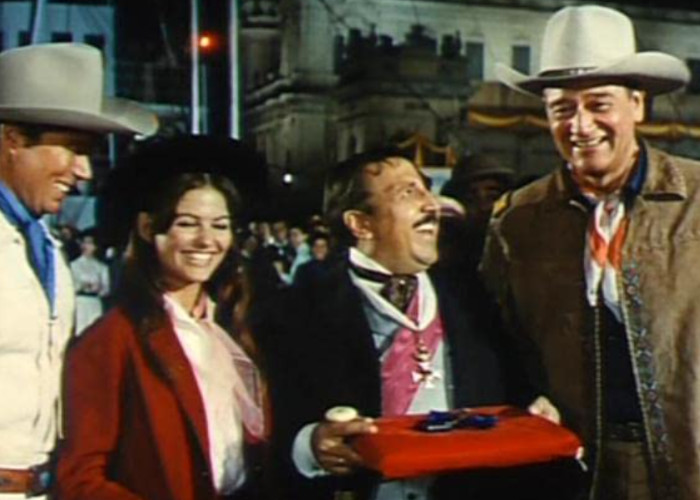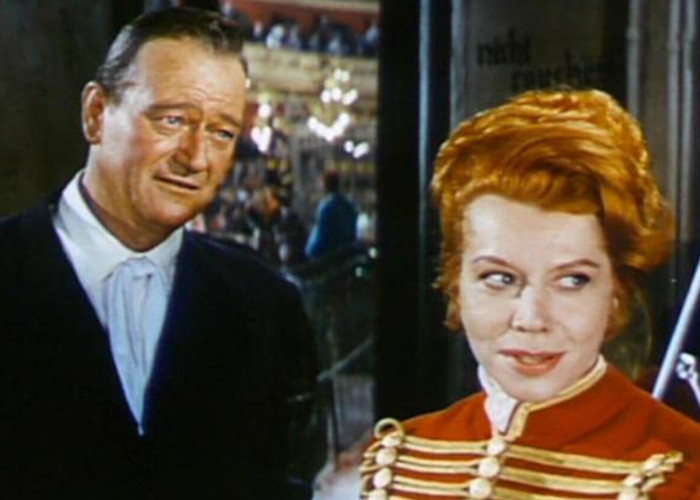 Enjoy The Movie!