1h. 22min. // During the year 1922, a newcomer to the world of composition named Kenneth Harvey makes his way to New York from Kansas with the aspiration of publishing his concerto. In the city, he encounters Danny O'Mara, the proprietor of an establishment that operates secretly, known as a speakeasy, who dreams of staging a grand show on Broadway. Ken's circumstances start to improve when he becomes enamored with Bonnie Watson, a vocalist. However, while he toils away on the orchestration of his work, O'Mara is covertly modifying his melodies for the Greenwich Village Gaieties.
Directed by: Walter Lang
Writing Credits: Earl Baldwin (screenplay), Walter Bullock (screenplay)
Starring: Carmen Miranda (as Princess Querida O'Toole), Don Ameche (as Kenneth Harvey) and William Bendix (as Danny O'Mara)
*********************
Photo Gallery: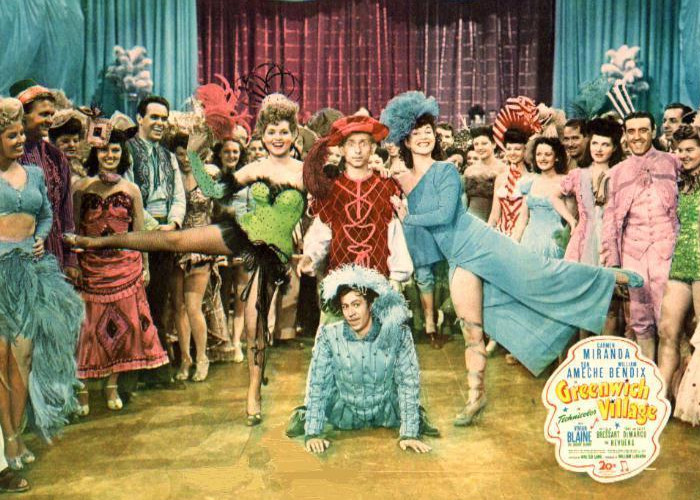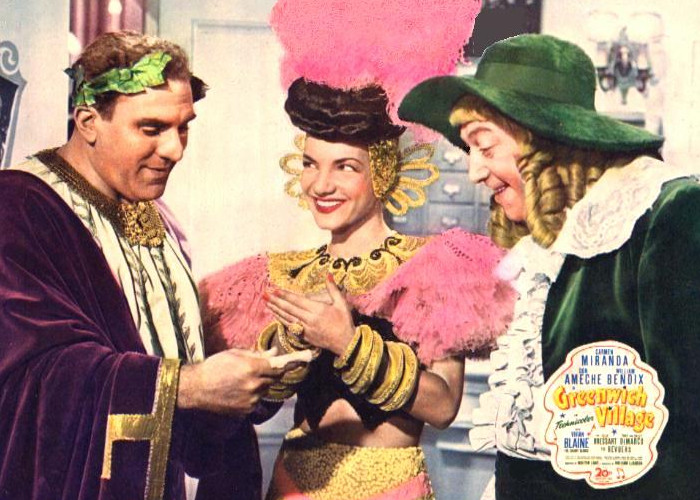 Enjoy The Movie!