1h 32min. //Walter Burns, editor of a major Chicago newspaper, does whatever he can to persuade his star reporter and ex-wife, Hildy Johnson, to quit her job to marry Bruce Baldwin, an insurance salesman. Walter ask her to write one last big story, about a man on death row, Earl Williams, who has been convicted of killing a policeman. The murderer suspect insists that the shooting was an accident and he's not crazy, as some believe.
Directed by: Howard Hawks
Writing Credits: Charles Lederer (screenplay), Ben Hecht (from the play "The Front Page")
Starring: Cary Grant (as Walter Burns), Rosalind Russell (as Hildy Johnson) and Ralph Bellamy (as Bruce Baldwin)
*********************
Awards:
WON. National Film Preservation Board, USA 1993. National Film Registry. Howard Hawks
WON. Online Film & Television Association 2017. Motion Picture.  Howard Hawks
Photo Gallery: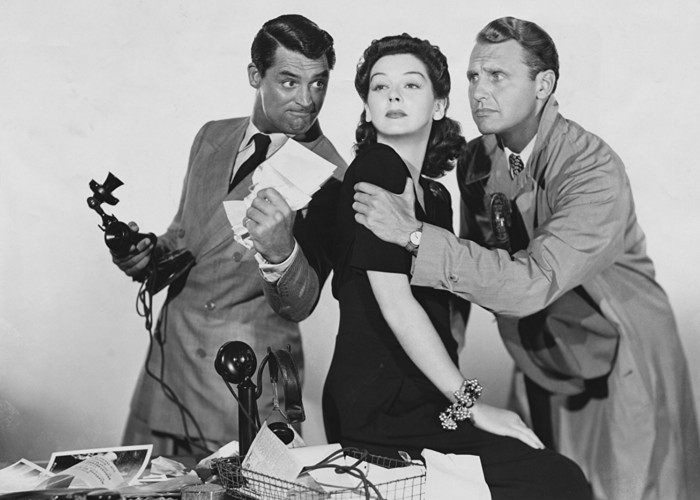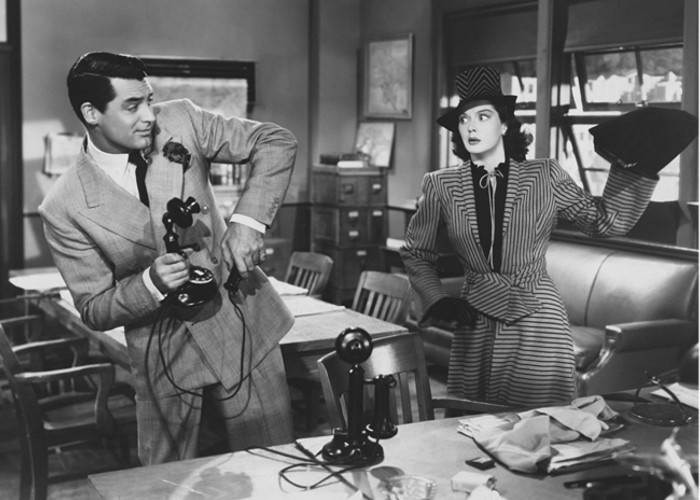 Enjoy The Movie!