1h 43min. // After her banishment from Rome, Jewish Princess Salome returns to her Roman-ruled native land of Galilee where prophet John the Baptist preaches against Salome's parents, King Herod and Queen Herodias.
Directed by: William Dieterle
Writing Credits: Harry Kleiner (screenplay and story), Jesse Lasky Jr. (story)
Starring: Rita Hayworth (as Princess Salome), Stewart Granger (as Commander Claudius) and Charles Laughton (as King Herod)
*********************
Photo Gallery: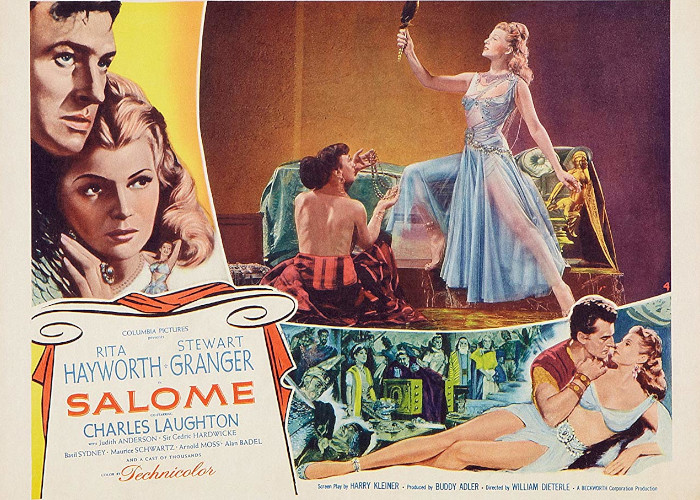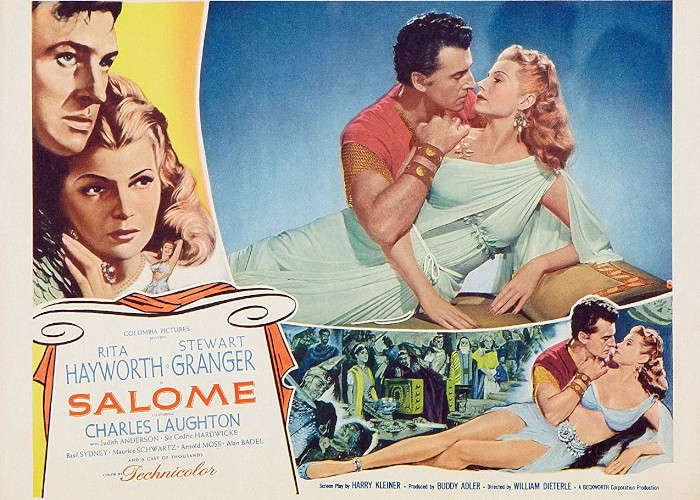 Enjoy The Movie!