1h 43min. // During the time of Tiberius Caesar (played by Sir Cedric Hardwicke), a prophet from Galilee named John the Baptist (played by Alan Badel) preached against King Herod (played by Charles Laughton) and Queen Herodias (played by Dame Judith Anderson). Herodias desired the death of John, but Herod was afraid to harm him because of a prophecy. Suddenly, Princess Salome (played by Rita Hayworth), who had been absent for a long time, returned to the kingdom. Herodias saw an opportunity to manipulate the king when she noticed his growing lust for Salome. However, Salome and her lover Claudius (played by Stewart Granger) were in the process of converting to the new religion, which went against the Scripture. The famous and intense dance scene ended up having unexpected consequences.
Directed by: William Dieterle
Writing Credits: Harry Kleiner (screenplay and story), Jesse Lasky Jr. (story)
Starring: Rita Hayworth (as Princess Salome), Stewart Granger (as Commander Claudius) and Charles Laughton (as King Herod)
*********************
Photo Gallery: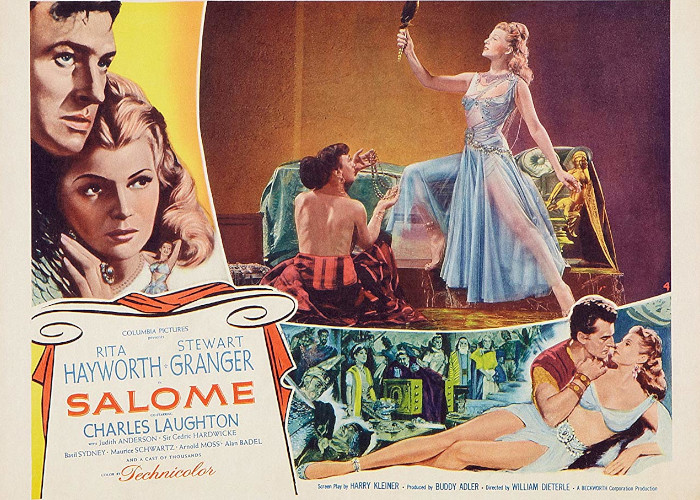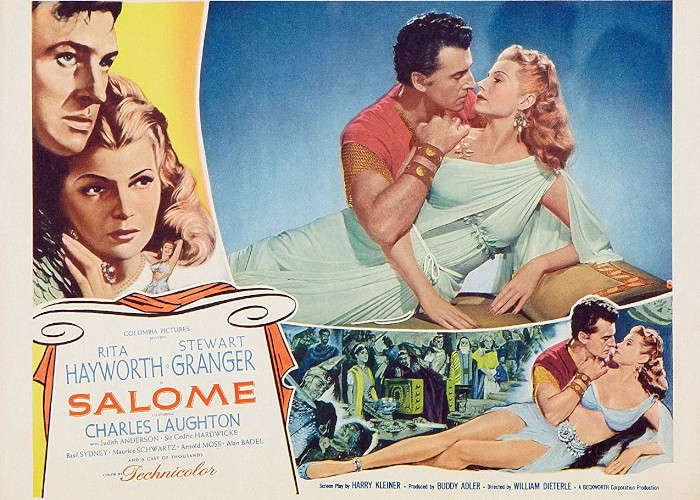 Enjoy The Movie!