1h. 22min. // A doctor experimenting with transplant techniques keeps his girlfriend's head alive when she is decapitated in a car crash, then goes hunting for a new body.

Directed by: Joseph Green
Writing Credits: Joseph Green (screenplay and story), Rex Carlton (story)
Starring: Jason Evers (as Dr. Bill Cortner), Virginia Leith (as Jan Compton / Jan in the Pan) and Anthony La Penna (as Kurt)
*********************
Photo Gallery: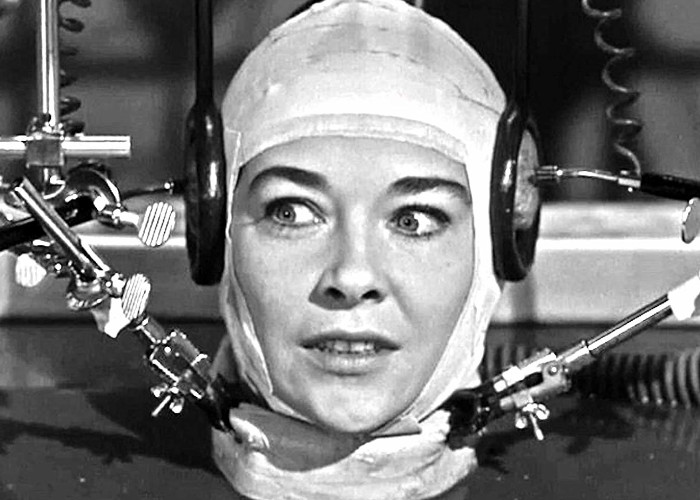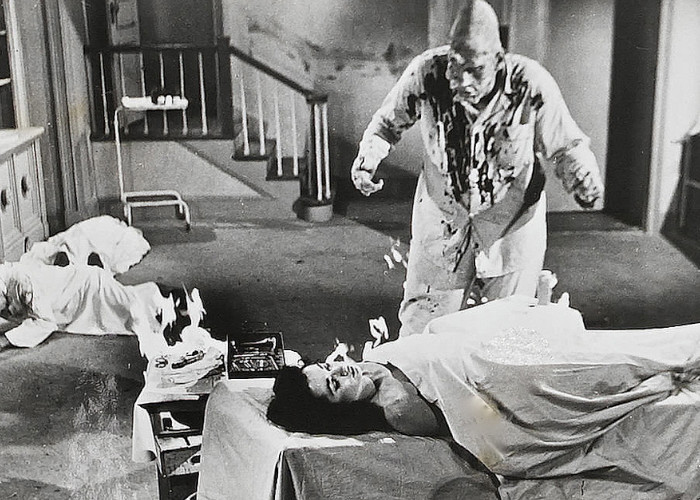 Enjoy The Movie!