1h. 17min. // At Apache River Station, the passengers of a stagecoach, the owners of the station, a sheriff and his prisoner and a few ferry passengers are besieged by a band of renegade Apaches.
Directed by: Lee Sholem
Writing Credits: Arthur A. Ross (screenplay), Robert J. Hogan (novel)
Starring: Stephen McNally (as Lane Dakota), Julie Adams (as Valerie Kendrick), Hugh Marlowe (as Colonel Morsby), Jaclynne Greene (as Ann Kenyon), Hugh O'Brian (as Tom Kenyon), Russell Johnson (as Greiner) and Jack Kelly (as Hatcher)
*********************
Photo Gallery: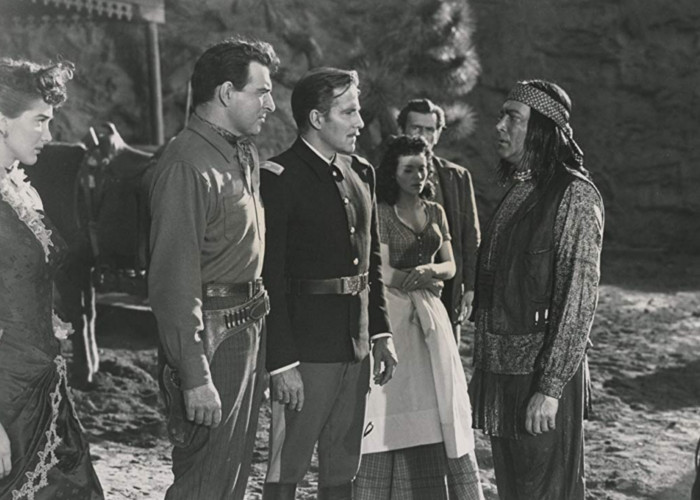 Enjoy The Movie!