1h. 4min. // The Peppers – widowed Mrs. Pepper and her five children Polly, Ben, Joey, Davie and Phronsie – have returned to live in their small house in Gusty Corners with J.H. King, who they call "Grandpa King", J.H.'s grandson Jasper King, and their faithful butler Martin, while J.H. proceeds to have another mansion in Gusty Corners built in which they all can live more comfortably. But Jasper's aunt, Martha Wilcox, is still wanting custody of Jasper, and will go to court to get that custody. Jasper, who knows nothing about his aunt's legal manoeuvrings, would prefer to live with his grandfather and the Peppers. J.H. believes she may have a case especially as they live in the Pepper's cramped house. So, J.H., with Mrs. Pepper's approval, decides to send Jasper and all the Pepper children to boarding school so that Martha can't get a hold of Jasper. Of the children, Polly is the only one who J.H. and Mrs. Pepper tell the reason of being sent away to boarding school. At this new school, all the Pepper children are treated like lepers by the other children solely because of their poor background. However, Polly gets the worst treatment by her peers of other teen-aged girls, some of who will do whatever it takes to get rid of Polly and the other Peppers. Polly has to endure this treatment or risk losing Jasper to his Aunt Martha.
Directed by: Charles Barton
Writing Credits: Harry Sauber (screenplay), Margaret Sidney (story)
Starring: Edith Fellows (as Polly Pepper), Dorothy Anne Seese (as Phronsie Pepper), Dorothy Peterson (as Mrs. Pepper), Charles Peck (as Ben Pepper), Tommy Bond (as Joey Pepper) and Bobby Larson (as Davie Pepper)
*********************
Photo Gallery: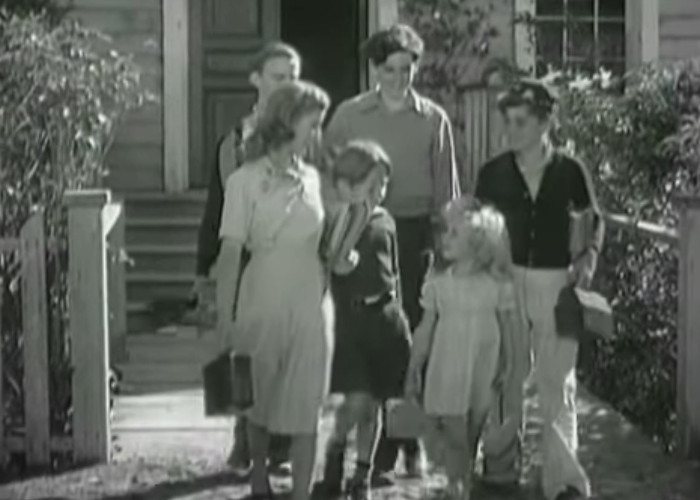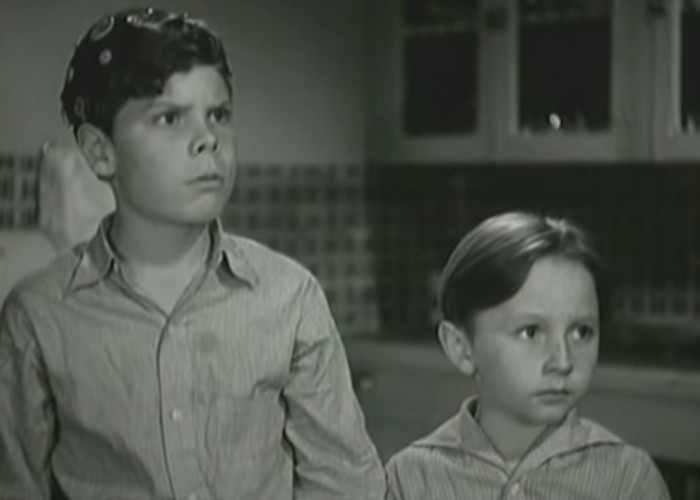 Enjoy The Movie!