1h 18min. // In the Victorian England, the stingy and cranky Ebenezer Scrooge does not care to Christmas and runs his business exploiting his employee Bob Cratchit and clients. In the Christmas Eve, he is visited by the doomed ghost of his former partner Jacob Marley that tells him that three spirits would visit him that night. The first one, the spirit of past Christmas, recalls his miserable youth when he lost his only love due to his greed; the spirit of the present Christmas shows him the poor situation of Bob's family and tiny Tim and how joyful life may be; and the spirit of future Christmas shows his fate. Scrooge finds that life is good and time is too short and suddenly you are not there anymore, changing his behavior toward Christmas, Bob, his nephew Fred and people in general.
Directed by: Henry Edwards
Writing Credits: Charles Dickens (novel)
Starring: Seymour Hicks (as Ebenezer Scrooge) and Donald Calthrop (as Bob Cratchit)
*********************
Awards:
WON. Venice Film Festival 1936. Special Recommendation. Henry Edwards.
NOMINATED. Venice Film Festival 1936. Best Foreign Film. Henry Edwards.
Photo Gallery: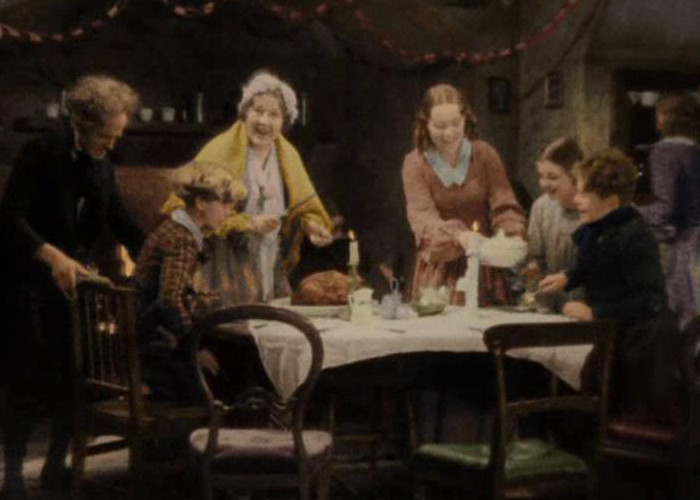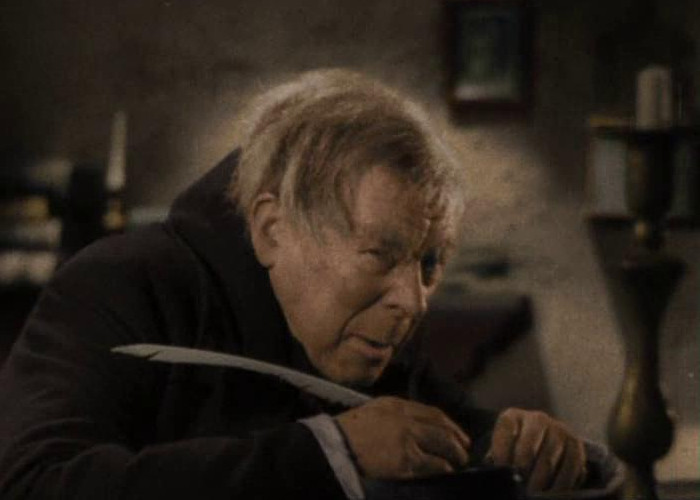 Enjoy The Movie!