1h 15min. // Jean Loring is believed by Roy to be involved in the unlawful killing and trade of wild animals. To confirm his suspicions, Roy manages to secure an invitation to stay at Jean's ranch. During his investigation, he discovers the storage location of the butchered animals in a freezer. However, he is apprehended, bound, and abandoned to freeze.
Directed by: William Witney
Writing Credits: Sloan Nibley (screenplay)
Starring: Roy Rogers (as Roy Rogers), Trigger (as Trigger – Roy's Horse), Jane Frazee (as Taffy Baker), Andy Devine (as Taffy Baker) and Stephanie Bachelor (as Jean Loring)
*********************
Photo Gallery: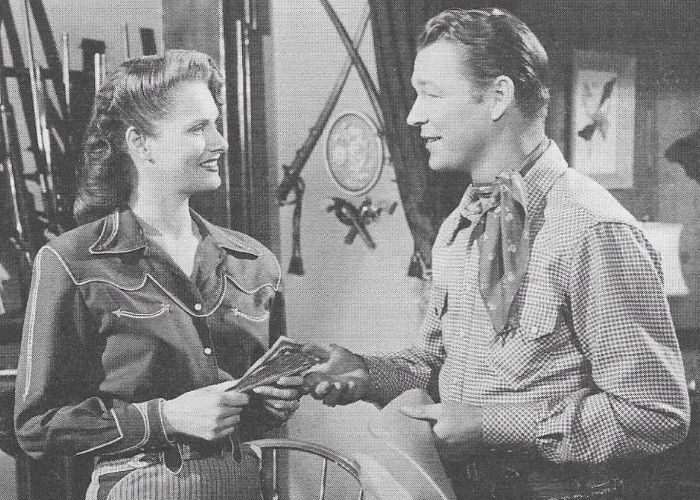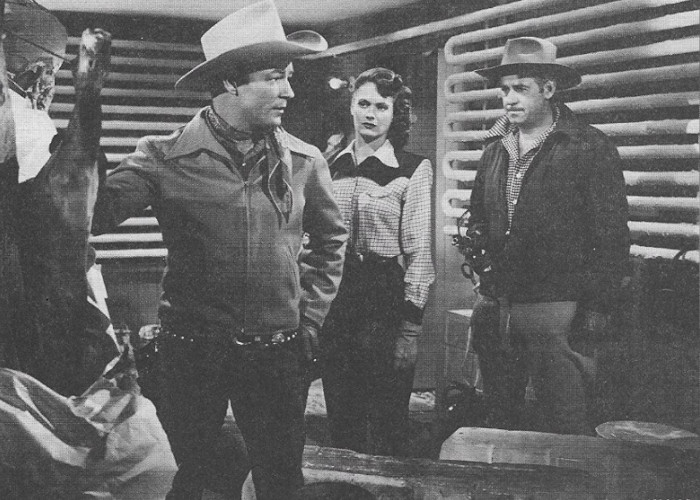 Enjoy The Movie!