1h. 27min. // Jamie Waring, a recently reformed pirate, is supposed to help Captain Morgan, the new Governor of Jamaica, rid the Caribbean of black-hearted buccaneers. But when Jamie falls head over keel for Lady Margaret, he kidnaps Margaret and sets sail for the adventure of a lifetime!
Directed by: Henry King
Writing Credits: Ben Hecht (screenplay), Seton I. Miller (screenplay), Rafael Sabatini (novel).
Starring: Tyrone Power (as Jamie Waring), Maureen O'Hara (as Lady Margaret Denby), Laird Cregar (as Capt. Henry Morgan), Thomas Mitchell (as Tommy Blue), George Sanders (as Capt. Billy Leech), Anthony Quinn (as Wogan) and George Zucco (as Lord Denby)
*********************
Awards:
WON. Academy Awards, USA 1943. Best Cinematography, Color. Leon Shamroy.
NOMINATED. Academy Awards, USA 1943. Best Effects, Special Effects. Fred Sersen (photographic), Roger Heman Sr. (sound), George Leverett (sound).
NOMINATED. Academy Awards, USA 1943. Best Music, Scoring of a Dramatic or Comedy Picture. Alfred Newman.
Photo Gallery: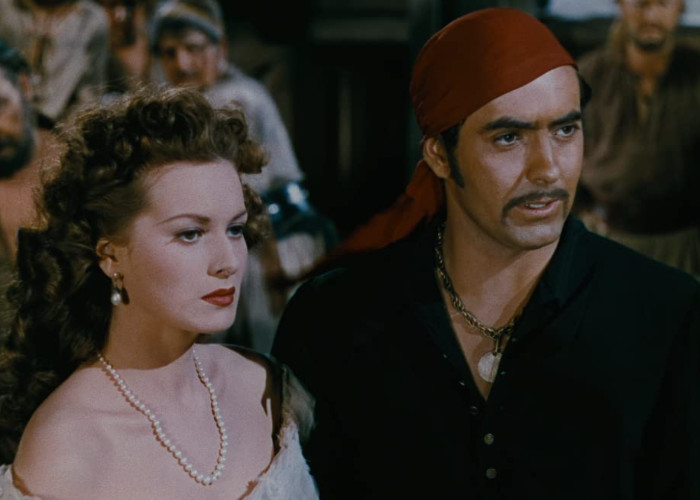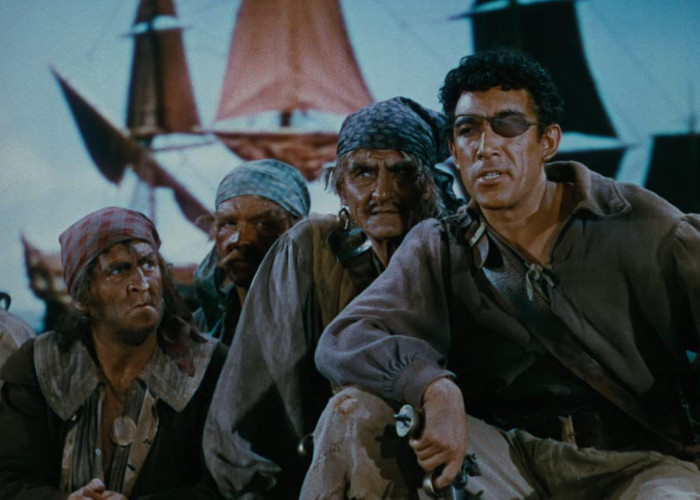 Enjoy The Movie!