2h 6min. // Set in Chicago in the late 1920s, during the days of Prohibition, the film tells the story of Joe E. Lewis (played by Frank Sinatra), a rising singer of the Club 777, a speakeasy owned by Georgie Parker, known for his ties with the mob.
Lewis' life turns upside down when he leaves Georgie and accepts the offer of another club owner who gives him more money. His decision almost cost his life as a couple of Parker's men attack him badly, fracturing his skull and cutting his throat. Miraculously, he survives the aggression, but the wounds end his career as a singer.
Bleak, he starts working as a clown in low rated vaudeville acts. But suddenly, he returns to the spotlight when his old friend Sophie Tucker makes him sing on stage with her. With his voice damaged, he can't hit the high notes, so he uses his acerbic and sharp sense of humor to disarm the audience and he realizes his talent for comedy. Soon, Lewis makes a great career as a comedian, but his drinking problems and his self-destructive behaviour lead him to question his life.
Based on Art Cohn's biography The Life of Joe. E. Lewis, The Joker is Wild is one of the most memorable Frank Sinatra's films.
Directed by: Charles Vidor
Writing Credits: Oscar Saul (screenplay), Art Cohn (book)
Starring: Frank Sinatra (as Joe E. Lewis), Mitzi Gaynor (as Martha Stewart), Jeanne Crain (as Letty Page) and Eddie Albert (as Austin Mack)
*********************
Awards:
WON. Academy Awards, USA 1958. Best Music, Original Song for "All the Way". Jimmy Van Heusen (music) and Sammy Cahn (lyrics).
NOMINATED. Writers Guild of America (WGA), USA 1958. Best Written American Musical. Oscar Saul.
Photo Gallery: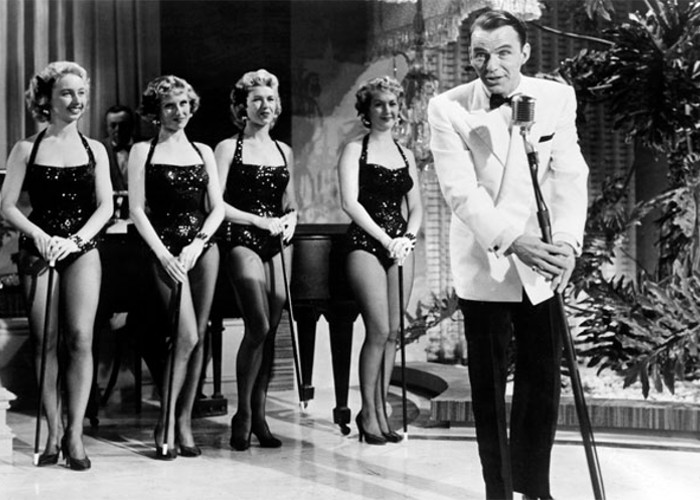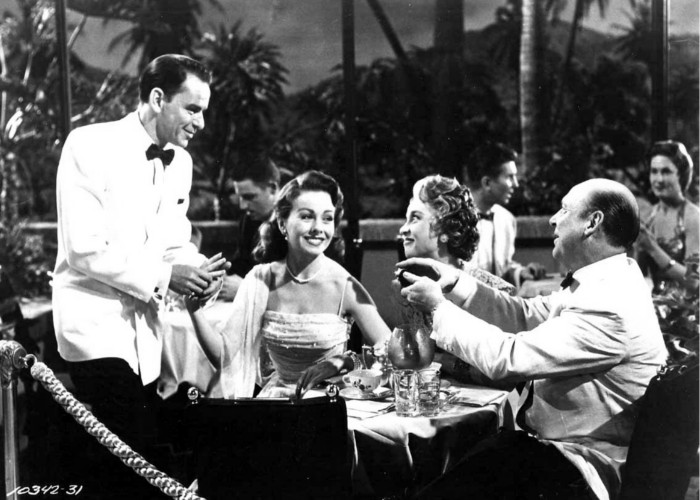 Enjoy The Movie!